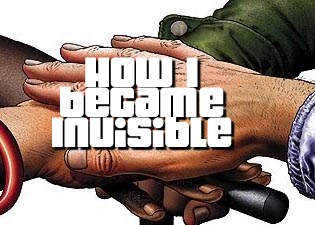 TO: YE WHO WOULD NOT CHANGE FOR NO PAPER, WHO LIVED FOR THE LOVE THE STREETS, WHO RAPPED TO THE RUGGEDEST BEATS.
FROM: THE MAN WAITING FOR THE ALLHIPHOP ALERT THAT READS. 'JOE BUDDEN IS BACK! MAGIC CITY NON-PLUSSED!'
RE: AND WHO WILL SPEAK FOR THE TYUS EDNEY'S?
NEW JERSEY MAKES. YOU SAY SHIT LIKE, TRU LIFE'S "ALBUM IS COMING TOGETHER."
THE OTHER DAY I FOUND MYSELF IN THE DEF JAM BOILER ROOM, LOOKING FOR A COPY OF CORMEGA'S
THE TESTAMENT...
YOU KNOW...FRIDAY NIGHT LIGHTS AND SHIT. AND WHO SHOULD I COME ACROSS BUT THE GARDEN STATE GARDENERS OF RHYME: JOE BUDDEN AND REDMAN...
RED:
YO, B. WHEN DID MY LAST ALBUM DROP?

JOE: I KNOW, PA. I FEEL YOU. IT'S LIKE YOU CAN'T EVEN REMEMBER.

RED: NO, KID. THAT AIN'T A RHETORICAL QUESTION. I SERIOUSLY DON'T KNOW.

JOE: RIGHTRIGHT. JUMP OFF'S BEEN IN LINE AT THE TOLL BOOTH FOR A MINUTE.

RED: I BEEN ON ONE SONG THAT DEF JAM PUT OUT THIS YEAR, DUKE. AND IT'S ON GHOST'S SECOND ALBUM OF THE YEAR! YOU KNOW WHAT THAT MEANS?

JOE: THAT YOU'RE FEELING IGNORED, LIKE THE WORLD IS INSENSITIVE TO YOUR EXISTENCE, THAT THE WALLS ARE CLOSING IN?

RED: NO! IT MEANS DEF JAM PUT OUT AS MUCH MUSIC BY CAPPADONNA AS THEY DID BY ME! REGGIE NOBLE'S PISSED!

JOE: OK.

REDMAN: DON'T GET IT TWISTED. I LOVE STARKS, YOU KNOW? "AIM AND COUGH! TRAINED TO BRAWL. TRAINING BRA!" BLAOW!

JOE: GHOST CRIES.

RED:...

JOE: YOU GOTTA STAY BUSY, NAHMEAN. HIT THE MIXTAPE GAME. GET ON THEM REMIXES. I DID THAT GWEN STEFANI JOINT-

RED: WORD?!

JOE: NAH. BUT MY MANS GOT AN MP3 AND I PUT 16 ON IT! IT WAS FIRE! THAT'S HOW I'VE BEEN DEALING WITH ALL THIS STRESS, MAN. MIXTAPES. I GOT

THE WORST OF JOE BUDDEN, MOOD MUZIK 1, MOOD MUZIK 2.

AND NOW JUMP OFF'S WORKING ON A COUPLE NEW JOINTS:

INTERIORS,

I GOT THIS SHIT WITH DJ ON POINT CALLED

WINTER LIGHT

. JUMP OFF EVEN GOT ONE CALLED FIVE EASY PIECES

.

THAT SHIT IS ABOUT ALIENATION, YOU KNOW? GOT A LINE LIKE 'ALIEN NATION JUST LIKE LOU GOSSETT.' IT'S REALLY MORE LIKE A SKETCH, YOU KNOW? JUMP OFF LACKS A LITTLE CONFIDENCE.

RED: YOU'RE REALLY THE ONLY DUDE I KNOW WHO CALLS HIMSELF 'JUMP OFF.' I COULD CARE LESS. BUT THAT'S KINDA WEIRD, B.

[JOE LOOKS OFF TO A POINT IN THE DISTANCE, BITING ON HIS LOWER LIP]

RED: YOU DO YOUR THING, KID. I DON'T NEED MUCH. EVERYBODY KNOWS THAT. I GOT A CELICA WITH A SEGA WELDED TO THE DASH. MY MAN PLAYS

SHINOBI

IN THE WHIP. BUT I GOT A DIVERSE AUDIENCE. I SEE EM AT SHOWS. THERE'S STONERS, SPALDING GRAY FANS (GOD REST YOUR LIFE), THE X-GAMES CATS, DUDES WHO STILL ROCK TIMS & CARHARTS. AND THEN THERE'S ERICK SERMON! THAT'S A DEF SQUAD!

JOE: HAVING SOME SORT OF SUPPORT SYSTEM IS IMPORTANT. I TALK ABOUT THAT ON THE 8-MINUTE SCOTT STORCH JOINT FROM MY ALBUM. IT'S ABOUT THE CYCLICAL PATTERN OF VIOLENCE THAT EMERGES FROM AN ABUSIVE HOUSEHOLD. I TOLD JAY IT SHOULD BE THE SINGLE.

RED: WHAT HE SAY?

JOE: WELL, I DIDN'T [AIR-QUOTES]"

TELL JAY

"[/AIR-QUOTES] TELL JAY. IT WAS MORE LIKE LEAVING A MESSAGE FOR HIM. ON HIS OFFICE LINE. WHICH ODDLY ENOUGH IS THE SAME AS A RANCH 1 ACROSS FROM PORT AUTHORITY. BUT I GUESS THAT'S WHY HE'S THE BOSS, RIGHT? THAT KIND OF VISION IS RARE. KEEPS US HUNGRY.

RED: YOU SAY FOOD? LET'S RUSH JUSTIN'S, I COULD EAT A FUCKING HOLE THROUGH A BUFFET TABLE. AND I THINK PUFF MIGHT COMP MY SHIT. HE OWES 20$ FROM '98.

JOE: OK, YOU KNOW...I'LL HEAD OVER WITH YOU AND JUST CATCH THE PATH. IT'S HARD FOR ME TO BE IN CROWDS.