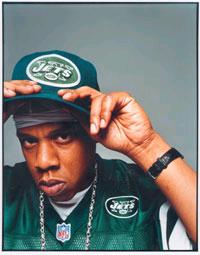 TO: RAP'S GRATEFUL DEAD
FROM: THE DUDE NO PRISSY CHICKS WANNA FUCK WITH
RE: I'VE BECOME SO NUMB
THIS BEING SOME WEB 2.0 SHIT, BUT YOU PROBABLY BEING BUSY FAST FORWARDING THROUGH JOE BUDDEN'S LATEST DEMO, I THOUGHT I WOULD TAKE THE LIBERTY OF RESPONDING FOR YOU. THIS IS OF COURSE ASSUMING THAT YOUR RESPONSE ISN'T TO SEND MEMPH OVER TO THE CRIB TO OPEN BEER BOTTLES ON MY CHIPPED TOOTH. AHEM:
"WHY CAN'T I ENJOY, AND RAP ABOUT, THE MINUTAE OF MIDDLE AGE AND THE GLORIES OF THE FREE MARKET!? I DON'T MAKE THREATS ANYMORE! I BUILD BRANDS, BITCH!"
WORD. I AM A FIRM BELIEVER IN THE "YOU DO YOU" WAY OF LIVING. IF YOU WANNA MAKE AIMLESS, ARTLESS, EDGE-FREE RAP SHIT THEN BY ALL MEANS, GO FOR YOURS. JUST ONE THING, THOUGH:
I WANT TO LISTEN TO SHIT LIKE THAT ABOUT AS OFTEN AS I WANT TO READ ONE OF JOHN "BALLS-AND-MY-WORD" UPDIKE'S ELEGIAC ACCOUNTS OF SOME BASHFUL 60-YR OLD ENGLISH PROFESSOR J-O'ING TO THOUGHTS OF WOMEN'S TENNIS. OR AS OFTEN AS I PLAN WEEKENDS AROUND FOLIAGE. OR AS OFTEN AS I LISTEN TO BLACKAFUCKINGLICIOUS!
CHECK IT: NPR RAP? WHATEVER GETS YOU THROUGH THE NIGHT, HOMIE. IT AIN'T MY THING, BUT IT STILL HAS THE CAPACITY TO BE GOOD SHIT. MAYBE. BUT THIS:
'I DIG A HOLE IN THE DESERT, THEY BUILD THE SANDS ON YOU, LAY OUT BLUEPRINT PLANS ON YOU. WE RAT PACK NIGGAZ, LET SAM TAP DANCE ON YOU"

YEAH IT'S ABOUT BODYING DUDES AND BUILDING CASINOS OVER THEIR MAKESHIFT GRAVES. BUT IT ALSO MAKES OTHER RAPPERS GRAB THE MAC FROM THE BACK OF THE AC AND FUCKING KILL THEMSELVES BECAUSE THEY WILL NEVER SAY IT BETTER. 40/40 CLUB'S APPETIZERS? SOME CONVO YOU HAD WITH THE IDIOT FROM MAD MONEY? WHO GIVES A SHIT. BUT RESPECT YOUR PAST FUCKING DARTS. YOU'RE MAKING ME FEEL LIKE I GOT ALZHEIMERS UP IN THIS PIECE.