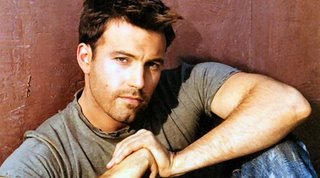 TO: GOD MC
FROM: THE BOSWELL OF S.A.N.T.A.N.A.'S TOWN
RE: NO FUCKING MULLIGANS
REMEMBER WHEN T.I.'S ALBUM LEAKED LIKE 9 TIMES AND DUDES WERE LIKE, 'YO, TIP IS GIVING BIG KUNTRY HIS OWN FUCKING SONG!? SHINE ON YOU CRAZY DIAMOND!" BUT REALLY CLIFF WAS SAYING, "YOU WANT THAT JAMIE-FOXX-WMD-SHIT? BEST BUY AT BEST BUY, D-BAGS!" HE EVEN PUT OUT THAT MIXTAPE WITH DRAMATIC AND CALLED IT THE FUCKING "LEAK." LOL! BUT THEN KING CAME OUT AND WE ALL NODDED AND LISTENED TO IT AND PRETENDED IT WAS BETTER THAN IT WAS! MY FUCKING PARADIGM SHIFTED. WHAT YOU KNOW ABOUT A MILLION AND A HALF SOUNDSCAN?
ANYWAY, I HEARD THAT THE KINGDOM COME I HEARD IS NOT THE REAL SHIT. OR THAT YOU ARE GOING TO BE MIXING SOME CAM BEEF IN WITH THEM GRIMEY-ASS CRATE AND BARREL CUTS. WELL, AT LEAST THAT'S WHAT THE INTERNET TOLD ME.
I'M JUST ONE IRISH-JEW IN THIS FUCKING COLD WORLD, DUN. YOU COULD MAKE A RAP OPERA WITH SHOWBIZ & AG AND THAT STILL WOULDN'T DIG YOU OUT OF, "WE HAD TO SPLIT UP LIKE BEN AND J-LO." DID YOU SCRIBBLE THAT SHIT ON A COCKTAIL NAPKIN AT SOHO HOUSE IN 2002!?!!? DID YOUR BOOTLEGGER JUST GIVE YOU COPY OF
JERSEY GIRL
!?!? THERE'S A WAR GOING ON OUTSIDE, B!
IF THIS SHIT ABOUT THE FAKE LEAK IS TRUE, I HOPE IT MEANS YOU'RE DROPPING THE "MILKSHAKE (FIRE ISLAND REMIX)" USHER SHIT. THAT SHIT IS FELONIOUS.
BY THE WAY, HDNET IS UP A POINT AND A HALF. HOLLER AT YOUR E-TRADE WEED CARRIER. YOU FUCKER.